Bela Lyon Pratt Biography
Bela Lyon Pratt
US Coin Designer and Engraver
Bela Lyon Pratt was born on December 11, 1867 in Norwich, Connecticut. His mother's name is Sarah Whittlesey, who was married to George Pratt. Bela's father was educated at Yale and his grandfather Oramel Whittlesey from his mother's family was the founder of Music Vale Seminary, the first music school in the nation to give degrees out for teaching music. Bela Pratt grew up learning art and became quite talented in sculpting especially. At the age of 16, Pratt attended Yale University's School of Fine Art, which is the same university his father attended.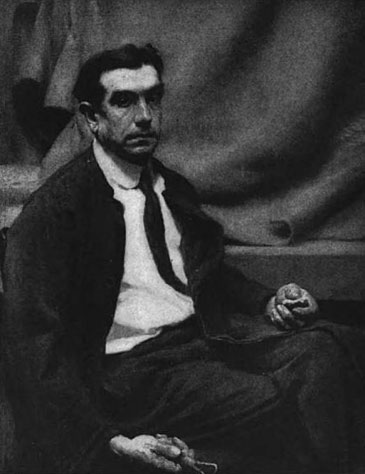 Photograph of Bela Lyon Pratt, US Coin Designer and Engraver.
When Pratt graduated from Yale, he went on to attend the Art Students League of New York in order to take up more classes dealing in the arts. He had many great mentors and teachers there. One of the most important teachers he had was Augustus Saint Gaudens. Augustus happens to be a very famous coin engraver and designer at the US Mint, which made him a great connection. Pratt worked with Augustus for a short time in his private studio before moving to Paris to further his training in sculpting.
Saint Gaudens actually recommended that Pratt travel to France and study at the Ecole des Beaux-Arts school in Paris. Bela Pratt only stayed in Paris for a short time and returned to the US again in 1892 at the age of 25. When he returned, Pratt started up two major sculptural groups who would attend the World's Columbian Exposition and represent The Genius of Navigation. This work of sculpting gave him a great boost in recognition along with a boost in his career and job options. The Columbian Exposition in Chicago was intended to honor the 400th Anniversary of the voyage of Christopher Columbus, who discovered the New World and North America.
A year later in 1893, Pratt would begin his career being a teacher of the arts and modeling at the School of the Museum of Fine Arts located in Boston. John A. Wilson was a very well known student whom Pratt taught at the school. During his time there, he produced many great works of art and sculpture, which typically depicted busts of major figures in the intellectual society of local Boston. By 1900, Pratt had become an associate of the National Academy, which was a great milestone for his career. Just a year later in 1901, Pratt continued his work in sculpting and produced a work of art to be included in the Pan-American Exposition which was being held in Buffalo that year.
Pratt's mentor Saint Gaudens had a group that was submitted to be entered into the Boston Public Library. Unfortunately, it was incomplete and was rejected by the library. Because of this, Pratt was awarded the commission for the personifications of Art and Science. Eventually, Bela Pratt followed in his mentor's footsteps and began working in the field of coin design alongside his mentor in 1907. Even though Pratt designed official US coins, he was an outside artists who did not work as part of the Mint staff.
Pratt designed two gold coins, which includes the $2.50 Gold Indian Head Quarter Eagle and the $5 Gold Indian Head Half Eagle. Both coins were minted starting in 1908 under the orders of President Theodore Roosevelt up until 1929 when US President Franklin Delano Roosevelt (FDR) put an end to all gold coin production. Teddy Roosevelt had a personal interest and passion in upgrading the quality of art in US coins forever. These coins very different than any US coin ever made because the design was recessed or incused into the coin. Basically, it was a reverse of the normal die in that the design was stamped, pressed or sunken into the flat coin rather than the typical coin where the design is sticking outward from the coin.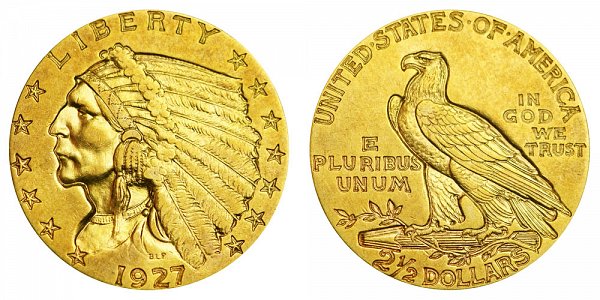 Design of the $2.50 Gold Indian Head Quarter Eagle, designed by Bela Pratt.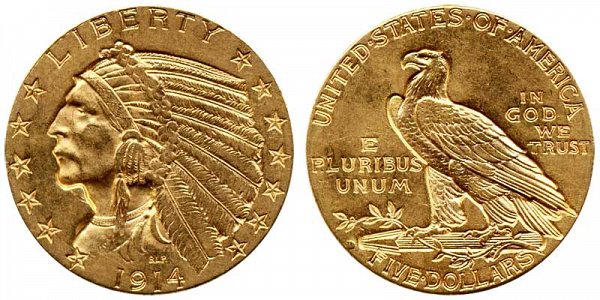 Design of the $5 Gold Indian Head Half Eagle, designed by Bela Pratt.
Pratt's coins included an intaglio Indian head with an eagle feather headdress. It is believed that the Indian depicted on the coin is inspired by a real life American Indian by the name of Chief Hollow Horn Bear of the Sioux Indian Tribe. He was the first real life Indian depicted on a US coin, while other Indian head coins of the past were artistically created. The reverse of the coin depicted a very realistic looking eagle perched on arrows and holding the olive branch. These two coins were being produced side by side with Augustus Saint Gauden's coins. Pratt's coins could never match the legendary status of Saint Gauden's coins. Although, Pratt's coin designs were revolutionary, legendary and exceptional in their own way.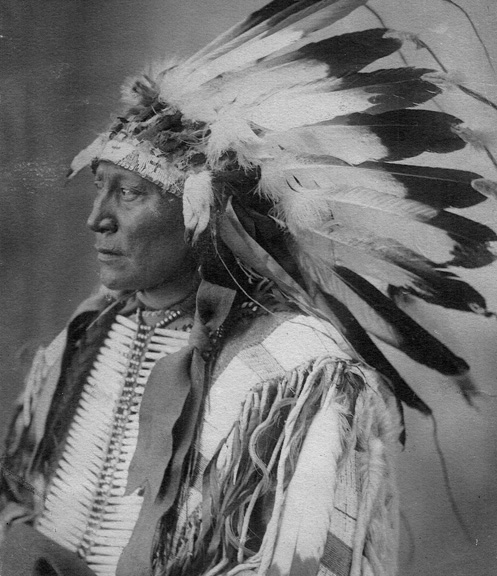 Depiction of Indian Chief Hollow Horn Bear, whom Bela Pratt based the designs of his Indian Head coins.
Another inspiration for the incuse or sunken coin design came from Dr. Silliam Sturgis Bigelow, who was a close friend of Pratt. As an artist, Bigelow suggested this because he was impressed with how the ancient Egyptians used the same art style of incuse relief in their ancient art works. It had never been done before with a US coin and it seems revolutionary, even though it was inspired by ancient art from thousands of years ago.
The extraordinary new coin design that Pratt created did not come without extraordinary critics. A numismatist named S.H. Chapman from Philadelphia had severe criticism of the coin. He complained that the Indian chief looks frail in comparison to real life Indian Chiefs who were big and strong. He also described that the eagle on the reverse looked too much like a European eagle rather than our national eagle. The sunken design of the coin received the brunt of criticism in which Chapman complained that the coins did not stack properly and were highly vulnerable to counterfeiters. One major complaint was that the coin had a severe hygiene problem in that the very large pockets within the recessed coin would trap gunk, filth, diseases and dirt. Chapman hoped that the production of the coin would be halted and the rest recalled and melted. He described Pratt's designs as a disgrace of the United States and the collective artistic talent our country.
Chapman was so furious that he sent his letter of criticism to President Roosevelt, who forwarded it to Dr. Bigelow, the close friend of Pratt. Bigelow defended each point of criticism, first by making it clear that the Indian featured on the coin was based on a photograph of a very healthy man and that the eagle is indeed a correct bald eagle from the United States. Regarding the forgery, he stated that it wouldn't be worth the time engraving a complex coin and for the hygiene problem, he suggested that every coin out there is dirty. Although Bigelow did agree with Chapman's criticism of the stacking problem and explained that he also noticed it immediately and it was due to unintentionally warped steel in the die that caused problems. He explained that he was going to contact Mint Director Leach and fix the problem in the future. Bigelow sent his response to Teddy Roosevelt and the President was satisfied. Chapman was still not satisfied and wrote up another response on each point, but it became irrelevant as production of the coins continued with very little issues from the public.
A large number of these coins were minted, but there were gaps between production. Both coins were minted normally up until 1915 when the quarter eagle stopped being produced for about 10 years before being minted again in 1925 up until 1929. The half eagle minted normally until 1916 and production of the coin ceased until 1929, the final year it would be minted.
Bela Lyon Pratt only produced the designs and engravings for these two coins and then later went back to his normal sculpting work. He produced hundreds of works of art and won many awards and medals, including a gold medal that he won for a collection of art and sculptures at the Panama-Pacific International Exposition hosted in San Francisco. Pratt was known to be susceptible to illnesses throughout his life, but he was a hard worker who kept on pace producing great works of art. Due to his reputation, his work load was still tremendous but his health could not keep up with him. Pratt passed away from heart disease on May 18, 1917 at the young age of 49. He retained his teaching job in Boston until his last day and was actually working on a figure of Alexander Hamilton that would be placed in Chicago. Many of his works can be found at prestigious institutions, including the US Naval Academy, Boston Public Library, Boston Public Garden, Harvard University and Massachusetts State House.
A personal website dedicated to Bela Lyon Pratt and all of his artwork can be found at: http://www.belalyonpratt.com/