USA Coin Book Item ID Number:
75758
Coin Condition:
New as from US Mint
2013 W 1 Oz Proof .9999 Gold Buffalo Coin Includes Box / COA Purest US Gold Coin
I Am No Longer Accepting PayPal For My Listings On USA Coin Book
I Have Decided To Pass On The Savings To My Costumers
I Realize Its More Convenient Than Sending A Check But The Difference in Price
Is Worth It And now Days You Can Send E-checks or Just Deposit At A Local Branch
Of My Bank
You Can Buy With Confidence
 My Record Speaks For Itself
I Have A Great Feedback Record On Ebay
With Over 2250 Positive Feedback
I Also Have A Perfect Record Here On USA Coin Book
No Longer Available And Sold Out At The Us Mint
The Lowest Mintage W Proof $50 Gold Buffalo
Even Lower Than The Hard To Find 2008 Version
Don't Confuse With The More Abundant Reverse Proof
This Is The Proof Not The Reverse Proof
Check out my other items!
It Looks Like Final Figures Are 18,594 Minted Coins
Well Bellow The Popular 2008 W Proof
Which Was The Lowest Until Now
Do A Search On Ebay For 2008 W $50 Proof Buffalo Gold And
See How Much They Are Selling For (Make Sure It Is Not The Reverse Proof)
The 2013 Version Will Surpass Those Prices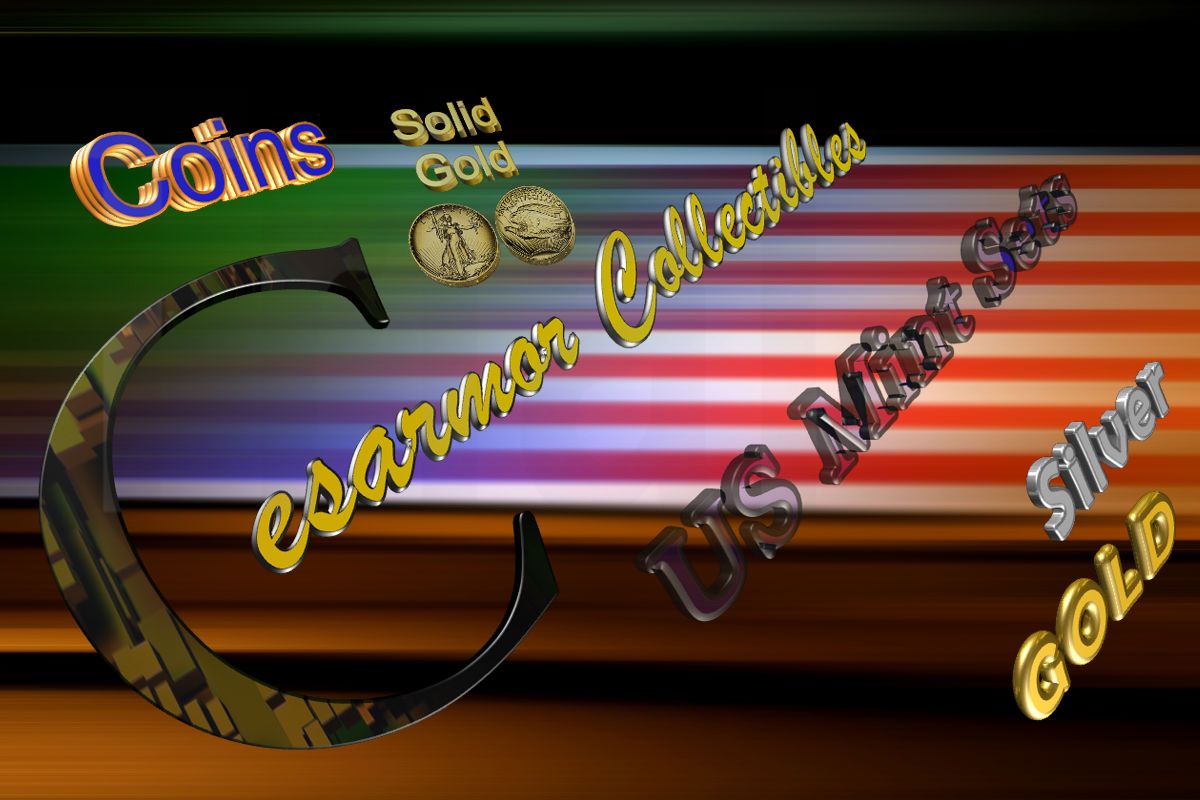 MADE IN USA
You Are Buying A One Ounce Proof $50 Buffalo Solid Gold Coin
✭2013 "W" $50 Proof Buffalo .9999 Gold Coin✭
With Box And COA
Very Low Mintage 
Looks Like It Will Be Under 19K
 Even Lower Than The 2008 Proof Buffalo Which Was 18,863 Units
The 2008 "W" Proof Gold Buffaloes Are Selling For Around $3500+ And
The 2013 "W" Has An Even Lower Mintage Figure
I Will Not Be Sending These For Grading And I Can Assure You They
Will Not Be Picked Through To Take Out The Best Ones
MADE IN USA
Proof Coin Mintage
 
 
 
 
1 oz.
1/2 oz.
1/4 oz.
1/10 oz.
2006-W
246,267
 
 
 
2007-W
58,998
 
 
 
2008-W
18,863
12,169
13,125
18,884
2009-W
49,306
 
 
 
2010-W
49,263
 
 
 
2011-W
28,693*
 
 
 
2012-W
19,765*
 
 
 
2013-W
18,555*
 
 
 
 
 
 
 
 
Uncirculated Coin Mintage
 
 
 
1 oz.
1/2 oz.
1/4 oz.
1/10 oz.
2008
9,074
16,908
9,949
17,429
 
 
 
 
 
Reverse Proof Coin Mintage
 
 
 
1 oz.
 
 
 
2013-W
47,836*
 
 
 
*last reported sales
 
 
 
⬆As Per Last Reported Figures
The
2013 W $50 Buffalo Has The Lowest Mintage Of All
It Looks Like Final Figures Are 18,594 Units For The 2013 $50 One Ounce Gold Buffalo Coin
According to Figures Released By US Mint 1/15/2013
One Of Actual Coins For Sale
Bellow Coin Was Sold But I Have 2 More
And They Are All The Same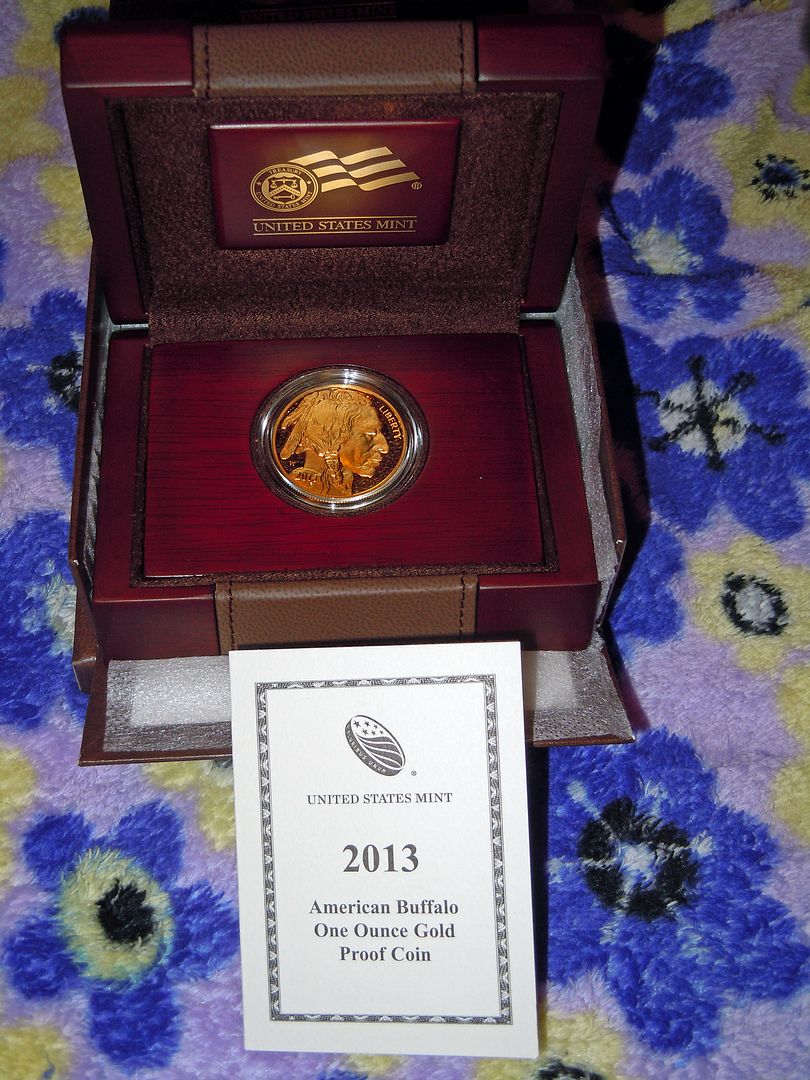 ⬇ Solid .9999 Gold ⬆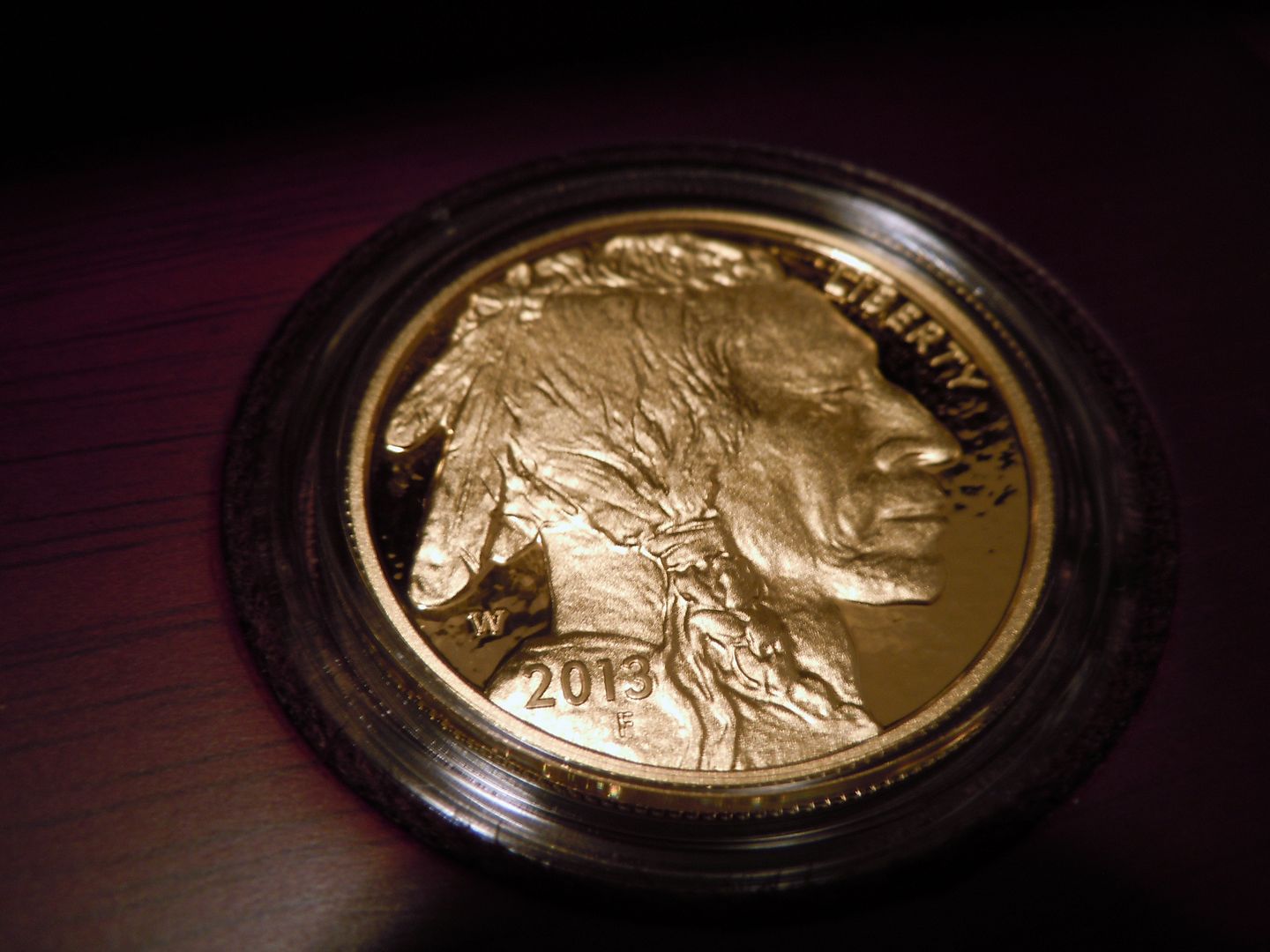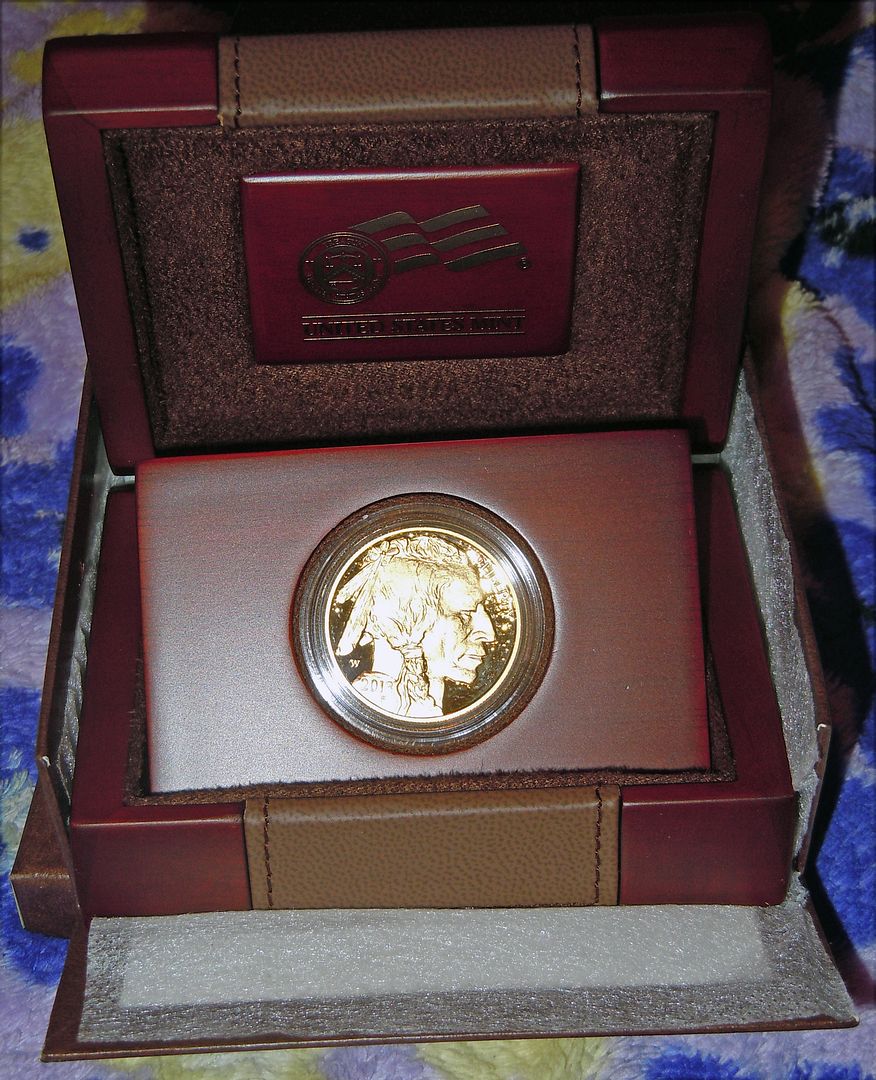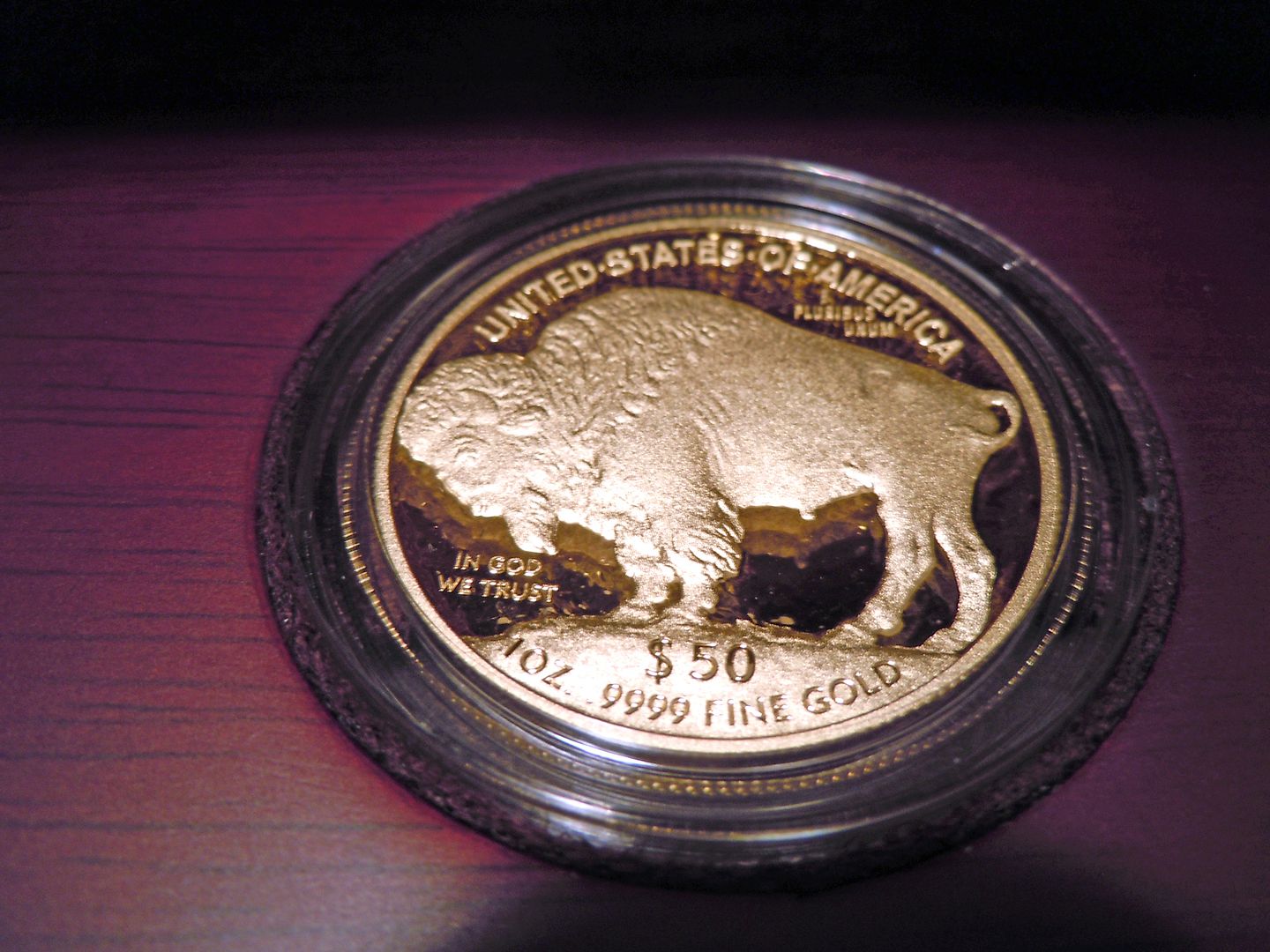 Coin Shown Was Sold But The Others I Have Are Identical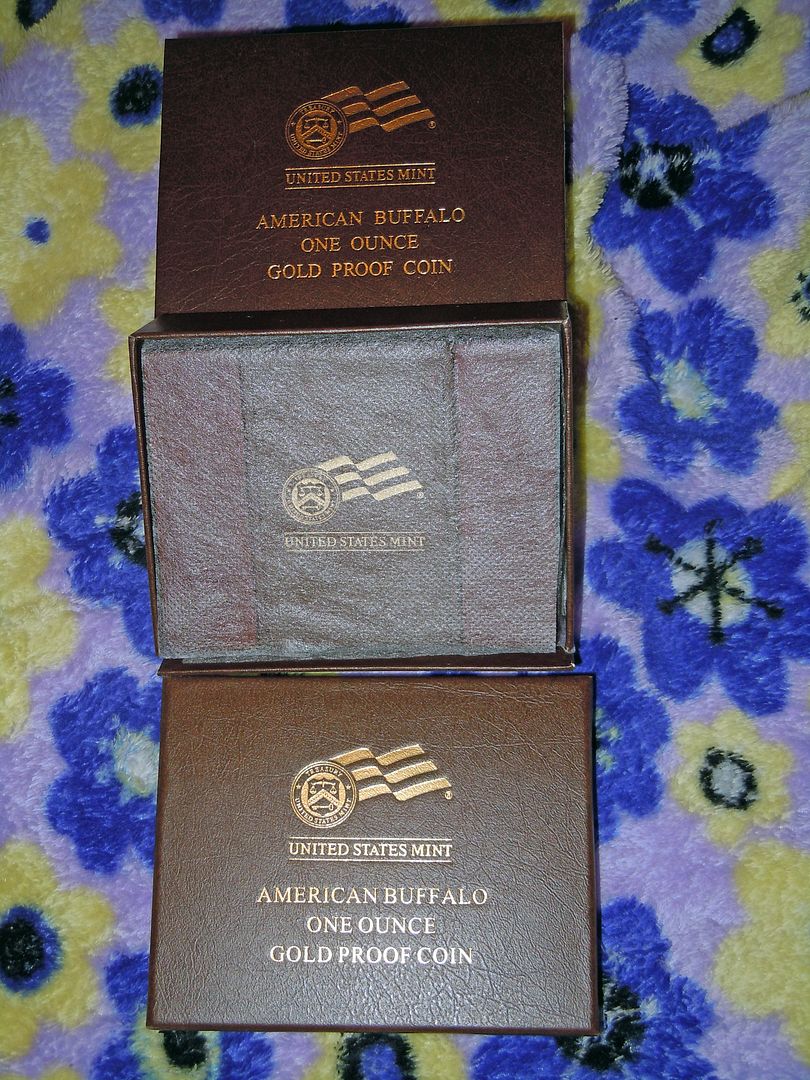 Coin Contains One Troy Ounce Of .9999 Fine 24-karat Gold (Pure Gold)
MADE IN THE USA
Shipping Includes Insurance
I Have These at The Bank So It Will Take Longer If Bought During The Weekend Since I Will Not Be Able To Get Them Until Monday


INCLUDED IN PRICE IS FREE SHIPPING
INSURANCE IS INCLUDED FOR YOUR PROTECTION
Priority and Express Mail Options Include Insurance
Please Note Payment Must Be Received No Later Than 5 Days After Purchase
I Reserve The Option To Cancel Transaction If Not Received Within Said Time Frame
The American Buffalo One Ounce Gold Proof Coin is the first 24-karat gold proof coin ever struck by the United States Mint and is the collector version of the official United States Mint American Buffalo Gold Bullion Coin. Containing one ounce of .9999 fine 24-karat gold, these lustrous coins are among the world's purest gold coins. The coin is presented in an elegant hardwood box with a matte finish and a leather-like inset. It is accompanied by a certificate of authenticity.
All Pictures Are Of One Of The Actual Coins For Sale
I Have Several And They Are All The Same
MADE IN THE USA
Check out my other items!
.0