Joseph Wright Biography
Joseph Wright
US Coin Designer of Liberty Cap Large and Half Cents
One of the first designers of US coins is Joseph Wright. He was born July 16, 1756 in Bordentown, New Jersey and lived until September 13, 1793. In his career, he was a portrait painter who was involved with the US mint. There is some controversy about the first US coins ever made and who designed them. Most people believe that Wright was the designer of the original Liberty Cap Large Cent and Liberty Cap Half Cent (head facing left variety), but many others believe that Henry Voigt was the designer. Although most numismatists and historians officially give Wright the credit for designing this coin. In addition, Joseph Wright was originally chosen by George Washington to become the Chief Engraver of the US Mint, but unfortunately, he died before he could take the position.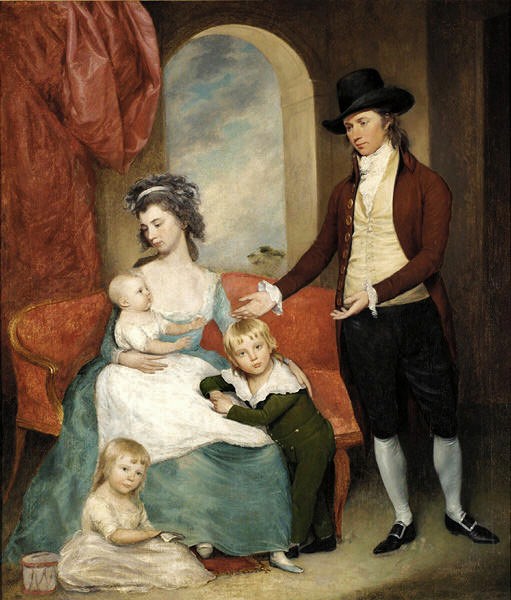 Portrait of Joseph Wright and his family.
Joseph's mother, Patience Wright, operated a studio for wax modeling in New York. In addition, she was oftentimes known as America's first sculptor. In 1772, she moved to London to open a studio there and a few years later in 1775, Joseph moved there as well. In fact, he was known as the first America-born student to enroll in the Royal Academy of Arts of London. Considering the time period, the United States was just being born and was fighting the Revolutionary War for independence against Great Britain.
While attending the art school, he won a silver medal for "best model of an Academy figure", which was for a portrait of his mother sculpting a bust of King Charles II while the busts of King George II and the Queen Charlotte looked on. The symbolism and topic of this portrait also caused a controversy. In 1781, both Joseph and his mother traveled to Paris where they worked on more portraits, including those of Benjamin Franklin. Finally in 1782, Wright moved back to the United States where he was only 1 of 2 artists who created a plaster mold of George Washington, which caught the attention of Thomas Jefferson.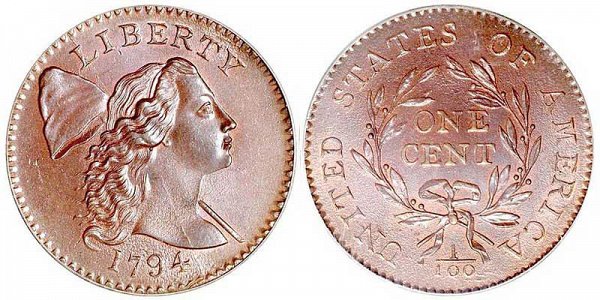 Joseph Wright's design of the Liberty Cap Large Cent above.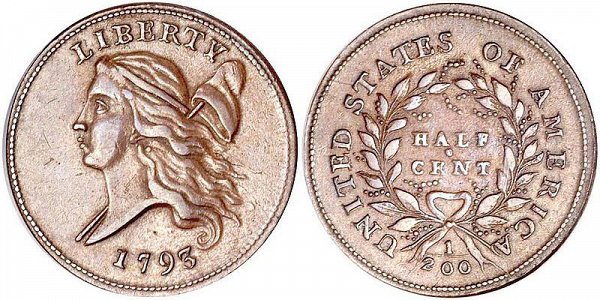 Joseph Wright's design of the 1973 Liberty Cap Half Cent (head facing left variety) above.
President Washington and his Secretary of State Jefferson were both looking for engravers in Europe for designing the first coins of the US. They couldn't find any and decided in 1792 to make Joseph Wright an unofficial engraver at the Philadelphia Mint. In August of 1793, he became known as "First Draughtsman & Diesinker" of the US Mint. In the end, he was responsible for designing the Liberty Cap obverse portrait on 1793 US Half Cents (head facing left variety) and US Large Cents. It is believed that Joseph Wright designed the Libertas Americana medal (shown below) and this is the inspiration for the Liberty Cap design. Also, he was the designer of the various varieties of 1793 Liberty Cap Large Cents.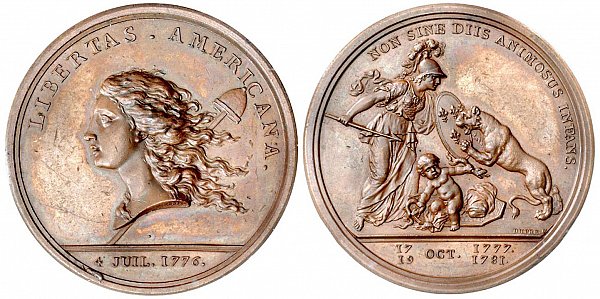 Libertas Americana Medal believed to be designed by Joseph Wright and the inspiration for his Liberty Cap designs.